Take a look at our step-by-step guide to making Berkeley's famous Skates on the Bay – Tuna Cakes today – it's the perfect way to impress your friends, family, and guests!
Crab Cakes are a must on any Bay Area restaurant's menu. What makes the perfect Crab Cake? Crisp and flaky on the outside, not soft & soggy. It shouldn't be a 'heavy' dish but rather light and refreshing almost. The flavors should be bold yet distinct and the crab should stand out in the forefront. Whatever sauce is served along side of it should not be overwhelming but complement the cakes. The Washington Dungeness Crab Cake at Skates on the Bay in Berkeley is crisp, light, and while enjoyable isn't the best. The infusion of Asian flavors didn't quite meld right. The butter sauce was smooth yet had something tangy in it to match the Asian spice. The panko crust was nice and crisp and the dish was light overall but the flavors dropped the ball.
Finding fresh lump crab can be a challenge when living in middle Mexico so I decided to try a Tuna Cake. Tell me what you think and if you made any adjustments to this easy recipe.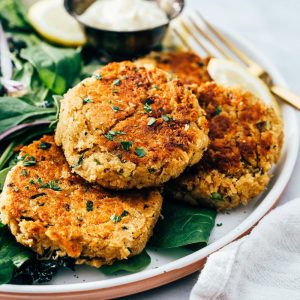 Tuna Cakes
Have you ever wanted to make Berkeley's famous Skates on the Bay - Tuna Cakes? Well, now you can! In this blog post, we'll go step-by-step through all the ingredients and techniques you need to make perfect tuna cakes every time.
Ingredients
4

packs or cans

chunk light tuna

packed in olive oil

⅓

cup

crushed crackers

3

full

green onions

finely chopped

½

cup

red bell pepper

finely chopped

¼

cup

mayonnaise

1

egg

1

tsp

Worcestershire sauce

1

tbsp

mustard

1

Juice of ½

lemon

¼

tsp

garlic powder

1

tsp

salt

Dash of cayenne pepper

Flour

½

cup

oil

Favorite dipping sauce

for serving
Instructions
Mix together in a large bowl all ingredients except flour and oil and dipping sauce.

Shape into ⅓ cup patties and dust with flour.

Heat oil in large skillet over medium heat.

When the oil is hot place tuna cakes in the skillet and fry 4 minutes on each side or until the side is golden brown.

Serve warm with dipping sauce.
Notes
Making Berkeley's Skates On The Bay – Tuna Cakes is a fun and delicious way to enjoy a meal. With the right ingredients, tips, and tricks, you can easily make perfect tuna cakes every time. Whether you're looking for an easy lunch or dinner meal or just trying something new, Berkeley's Skates On The Bay – Tuna Cakes will be sure to hit the spot! Give this recipe a try today and see why so many people love it!
Nutrition
Serving:
1
serving
Calories:
197
kcal
Carbohydrates:
3
g
Protein:
1
g
Fat:
20
g
Saturated Fat:
2
g
Polyunsaturated Fat:
7
g
Monounsaturated Fat:
10
g
Trans Fat:
0.1
g
Cholesterol:
24
mg
Sodium:
396
mg
Potassium:
44
mg
Fiber:
0.4
g
Sugar:
1
g
Vitamin A:
332
IU
Vitamin C:
12
mg
Calcium:
11
mg
Iron:
0.4
mg
Tips & Tricks To Making Perfect Tuna Cakes Every Time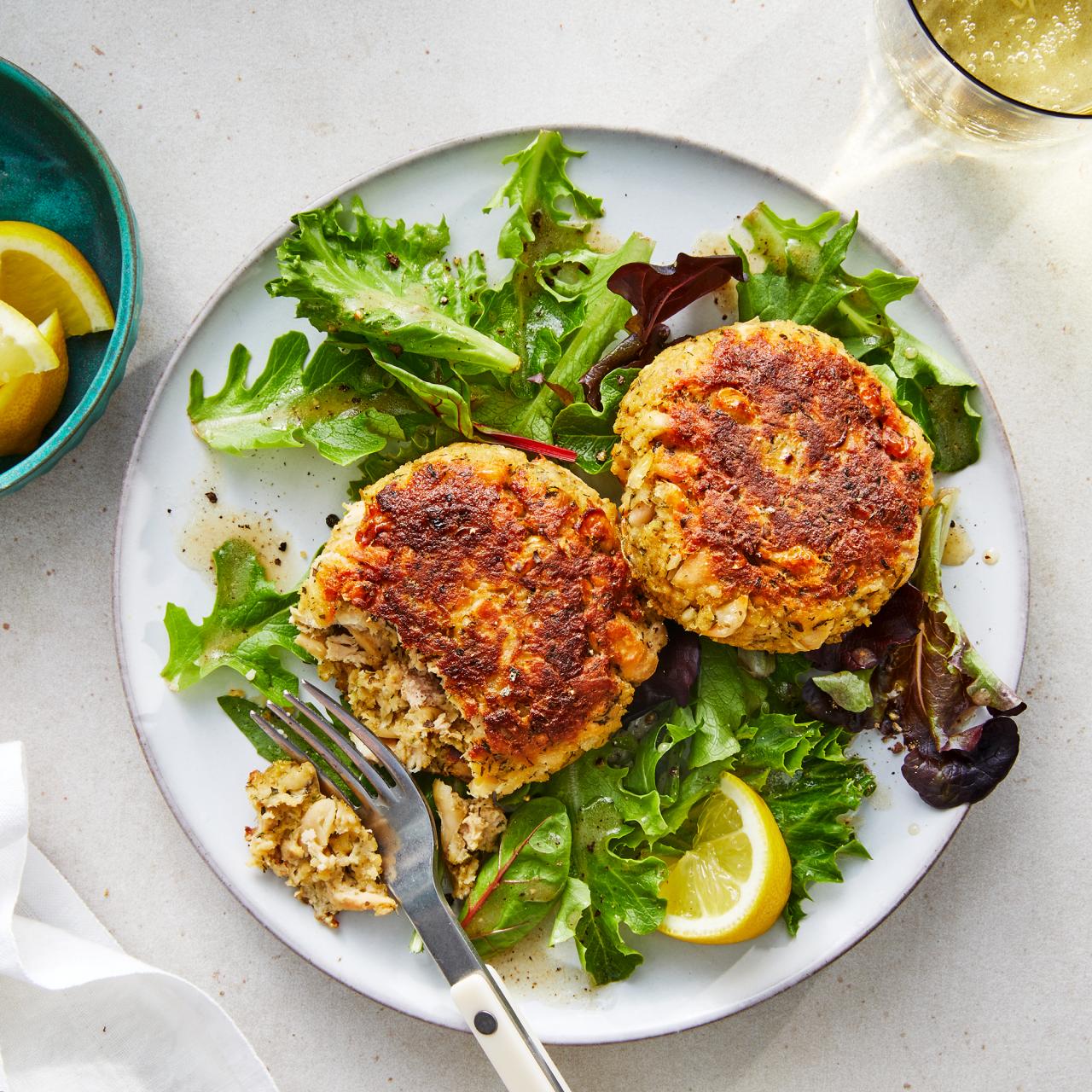 To start, you will need some basic ingredients: canned tuna, eggs, salt, pepper, and flour. Other optional ingredients that can be used in tuna cakes include mayonnaise or ketchup. When preparing the tuna cakes, it is important to follow certain best practices in order to get the best results. For example, make sure that you mix the eggs well before adding them to the other ingredients so that they will cook evenly. Also, avoid over-mixing the batter – this will result in tough tuna cakes.
Once you have prepared the batter, it's time to choose your canned tuna wisely. The best type of canned tuna for making tuna cake is usually light in color and without chunks or liquids added. It's also important to choose a tin of fish that has been recently opened – this will ensure that your cake will be cooked evenly and won't taste metallic or fishy. Finally, when add additional ingredients like onion or green bell pepper to your recipe, be sure to do so sparingly as they can overpower the flavors of the other ingredients.
Once you have made your Basic Tuna Cakes recipe (or any variation thereof), it's time to cook them up according to your preferred method: baking on an oven sheet at 350 degrees Fahrenheit for about 15 minutes or frying in oil until golden brown on both sides over medium heat for about 3 minutes per side. Once cooked through (check by inserting a toothpick into one cake – if it comes out clean), allow them to cool slightly before serving warm or cold garnished with fresh parsley leaves and lemon wedges if desired. Enjoy!
Serving Suggestions For Berkeley's Skates On The Bay – Tuna Cakes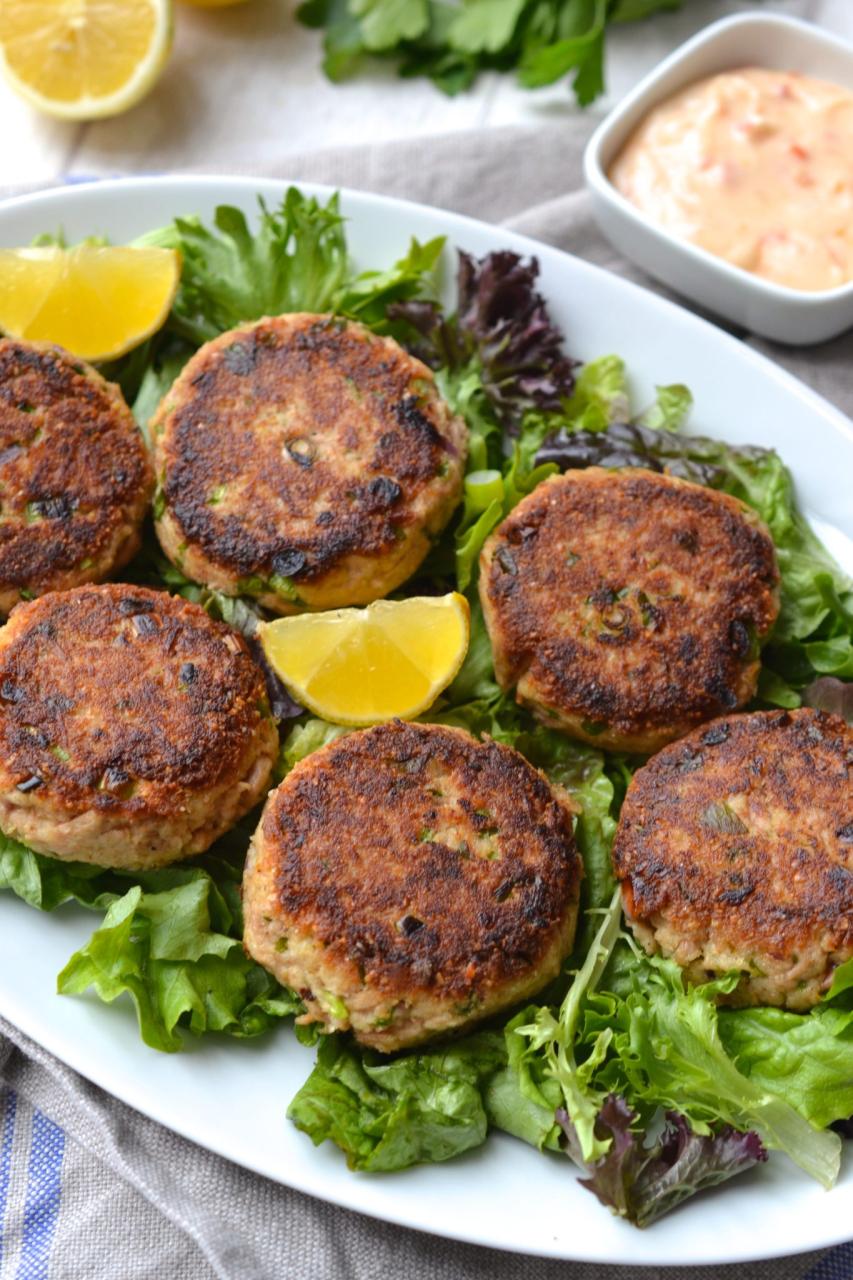 The Berkeley Skates on the Bay are a famous dish that is enjoyed all over the world. If you're looking to make your own version of this popular dish, we have some helpful tips for you.
First, we recommend that you use canned tuna in your tuna cakes. This will give them a savory flavor and a nice texture. You can also add mayonnaise to add extra flavor and moisture. Be sure to season your tuna cakes with salt, pepper, and other spices before cooking them.
Next, be sure to cook your tuna cakes using the proper techniques. You'll want to bake them in an oven at 350 degrees Fahrenheit for about 15 minutes or until they are golden brown and firm to the touch. Finally, serve them warm with additional flavors such as mayonnaise or salsa verde (a green sauce made from tomatillos, jalapeños, and cilantro). For a more special presentation, try serving them with crostini's or crackers as an appetizer. And if you're looking for vegetarian alternatives to this classic dish, be sure to check out our selection of vegan recipes!
FAQs About Making The Perfect Tuna Cake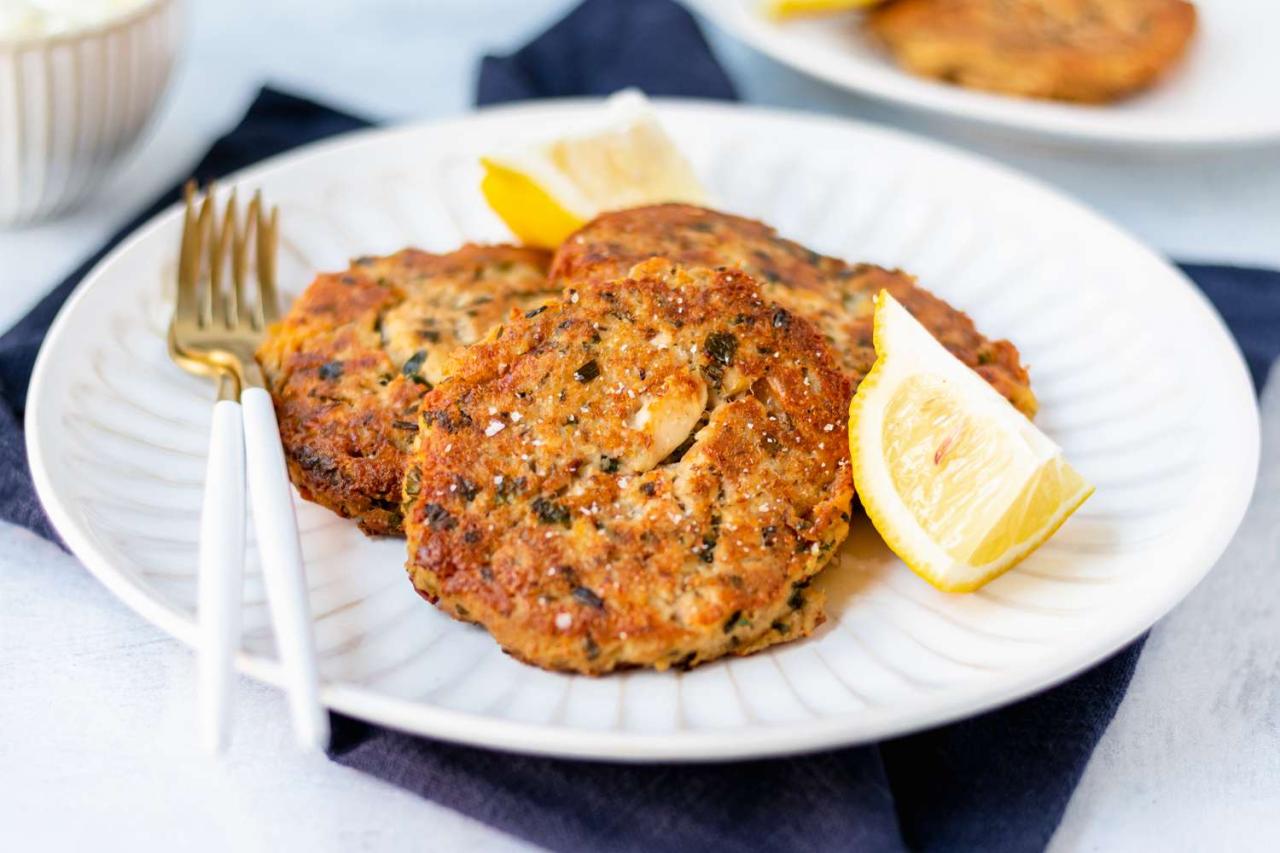 What is a tuna cake?
A tuna cake is a cake made with tuna fish as the main ingredient. Tuna cakes are usually made with canned tuna, but fresh tuna can also be used. Tuna cakes are often served as appetizers or main course dishes.
What are some of the ingredients needed to make a tuna cake?
The ingredients needed to make a tuna cake vary depending on the recipe, but typically include canned tuna, eggs, bread crumbs, and seasonings. Some recipes may also call for additional ingredients such as vegetables, cheese, and herbs.
How do you make a tuna cake?
There are many different ways to make a tuna cake, but the basic steps are to mix the ingredients together, form the mixture into cakes, and then fry or bake the cakes until they are cooked through.
What are some of the most popular ways to serve tuna cakes?
There are many different ways to serve tuna cakes, but some of the most popular include serving them with a dipping sauce, salad, or as part of a sandwich. Tuna cakes can also be served plain or with a variety of toppings such as sour cream, salsa, or chutney.